Getting your pipes on the right spot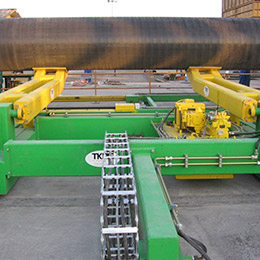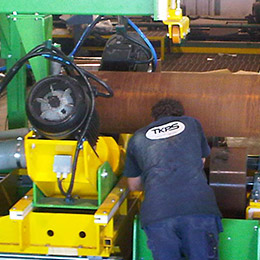 TKPS is the supplier to deliver the complete package worldwide starting from concept design to installation and service of the final coating plant.
Heavy duty transportation equipment
We are able to provide equipment that kan transport pipelines from every size. Weather you need to lift, roll or turn the pipelines in order to get them on the right location, we deliver the right equipment for the job.
Contact us to learn more about the possibilities.